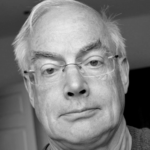 Tanguy Schmitz, president of the Belgian Association of Parallel Importers & Exporters (BAPIE) outlines some of the recent work that the parallel distribution industry has done to ensure the supply of medicines across Belgium and Europe during the COVID-19 pandemic, rebuffs some of the negative stereotypes that the industry has garnered, and explains the vital role that BAPIE plays in defending the interests of parallel importers and exporters in Belgium.
If the restrictions to parallel trade were always justified, limited in time and scope, and properly implemented, no countries would experience the negative effects of exports, while all countries could experience the benefits of imports.

This is the healthy parallel trade ecosystem we are advocating for.

- Tanguy Schmitz -
The COVID-19 pandemic has affected all aspects of the healthcare value chain, with some EU Member States banning parallel exports of certain "essential" drugs. How are BAPIE's members adjusting to the current extraordinary times?
As Belgian citizens wanting to provide an active contribution to this extraordinary crisis, our members have offered their purchasing and logistic capacities in reaction to the demands for help of our health authorities.
We have quoted from our pan European network – at purchasing price – for the medications asked for by the hospitals and the Federal Agency for Medicines and Health Products (AFMPS). However, the quantities we were able to provide were limited, as each country was rapidly closing its borders for the common products being sought worldwide.
One success story, however, was the supply of Paracetamol IV. We were informed that this product ranked high on the list of medications in scarcity and was much needed for the COVID patients lying unconscious in hospital beds. We shared this with our parallel importation members and the information escalated at a group level. The Alterpharma group, the owner of both a parallel import business and a generics company, was able to provide a solution as they were manufacturing this product. As a contribution to society, 36,000 doses, primarily destined for foreign markets, were given for free to AFMPS.
Thanks to the cooperation of the parallel import supply chain, conceived to quickly move products across Europe under strict compliance standards, and manufacturing capacity, the group was able to bring the product from abroad to Belgium at very short notice. Within one week, 13 pallets of this medication, were rendered available for hospital use. Other members helped, on-demand, several local actors in the provision of alcohol gel and masks, even though the medical equipment sector is not our members' business.
Read the full interview here